The race is just over a month away and pledges are now open for the 2nd annual United Way 5K/10K run and 5K community walk on Oct 6th.  I'll be participating this year so feel free to pledge your support here.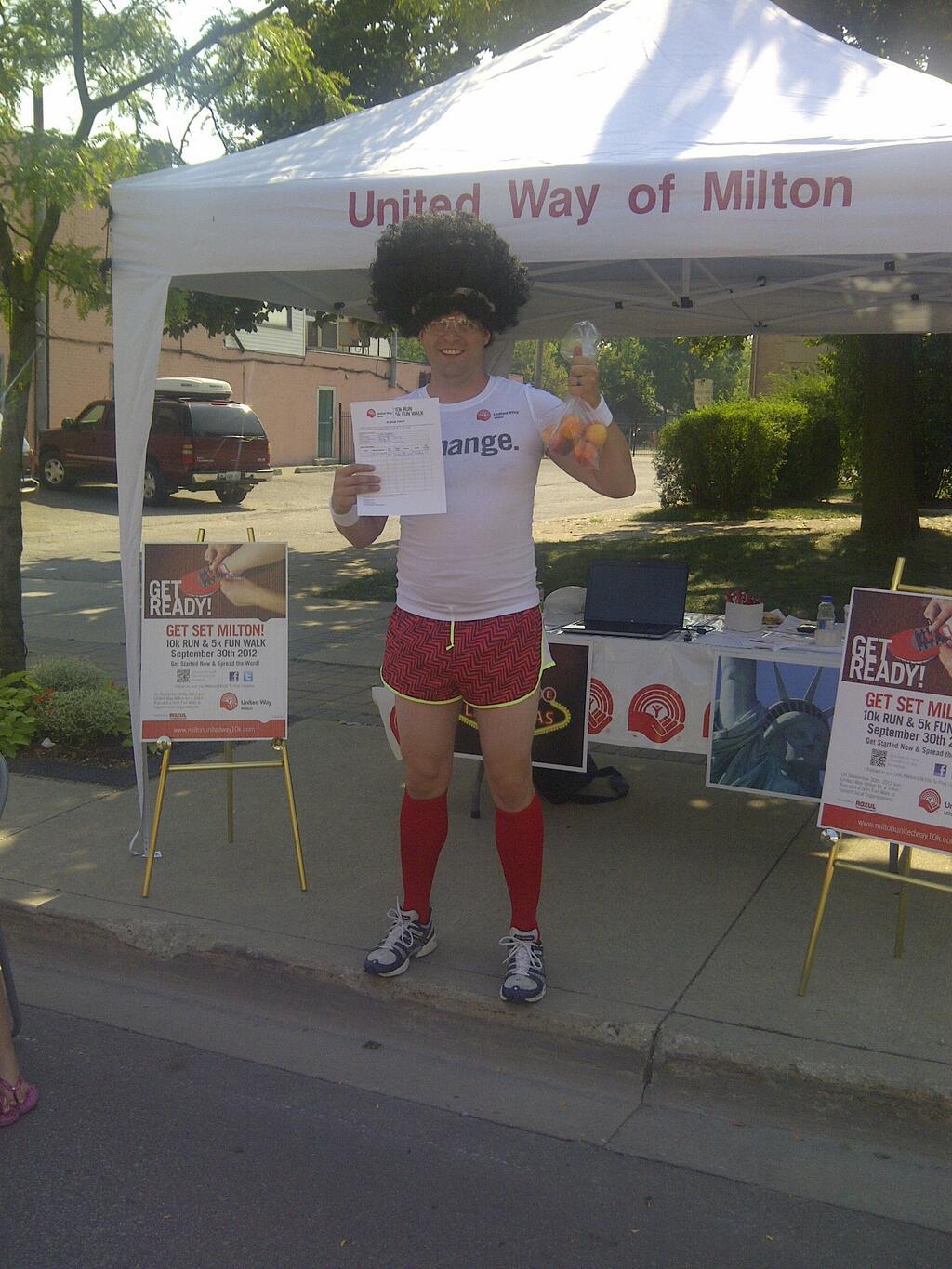 Need some incentive?
Meet Ronaldus Maximus of Milton United Way fame.  Notice the hair?  Im sure everyone who meets him notices it.  Here's the deal.
If I get to $1,000 in pledges I'll wear a Ronaldus Maximus wig for the race!
All for the United Way of Milton.  So pledge NOW and post a comment to let me know you did.
I would appreciate any support you might be able to give so please be generous and take into consideration that next to being Dave Hester from Storage Wars for Halloween last year, THIS will be something hard to live down.  Again, its all to go help the 1 in 4 Milton residents who use a United Way service.  As our town continues to grow, the need for funding grows as well.
Lets all help be part of the CHANGE … it starts here.