Release from the Town of Milton
NEWS RELEASE
October 16, 2012
Milton Transit's Thanksgiving Stuff-a-Bus collects over 1,700 lbs of food donations
Milton Transit held its Thanksgiving "Stuff-a-Bus" on Saturday, October 6, 2012 where over 1,700 lbs of food were collected, including some cash donations for the Salvation Army food bank in Milton.
"On behalf of Milton Transit, I would like to thank our generous Milton community and the many volunteers who helped make this year's Thanksgiving Stuff-a-Bus such a great success," said Milton Mayor Gord Krantz. "A special thank you also to Metro food store in Milton for their support and assistance during the event."
Milton Transit will hold its next Stuff-a-Bus event during the Milton Santa Claus Parade on Sunday, November 18, 2012.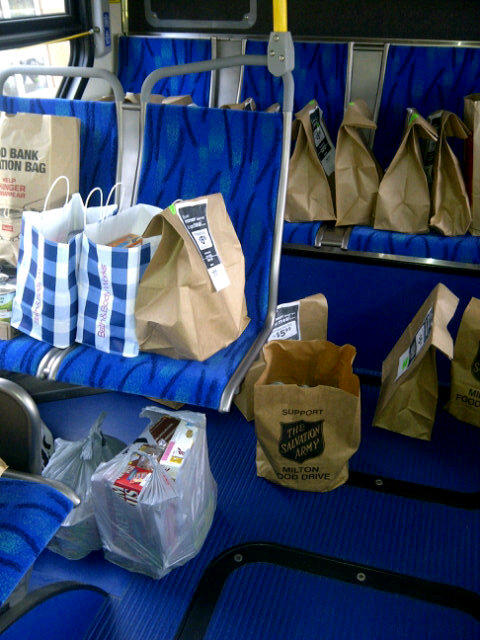 For more information on Milton Transit, visit www.milton.ca, e-mail transit@milton.ca or call 905‑864-4141.
– 30 –
For further information, please contact:          Paul Cripps – Director, Engineering Services